Isabel Pictures
A tree came down and hit the corner of the upper roof and came to rest on the lower roof, punching a number of decent sized holes in the lower roof.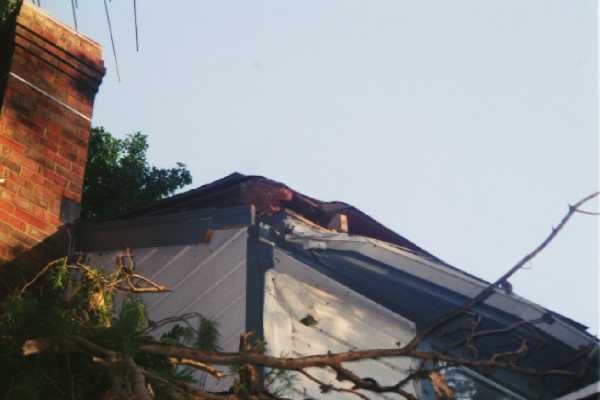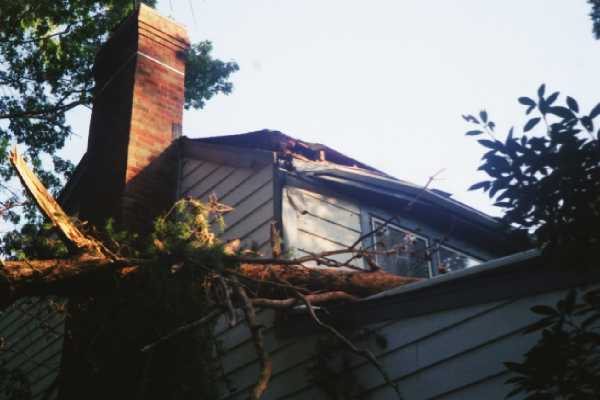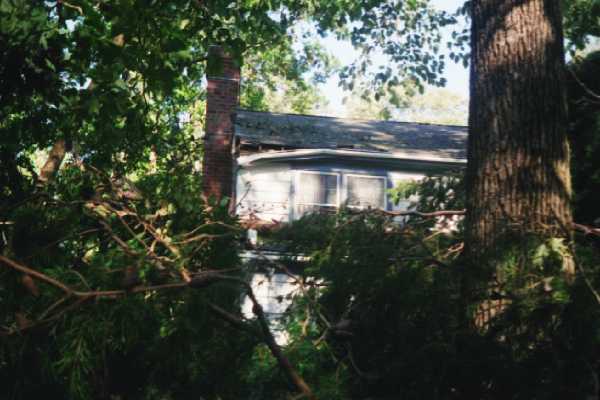 My tree cemetary - this is the backyard - just a mangle of downed trees.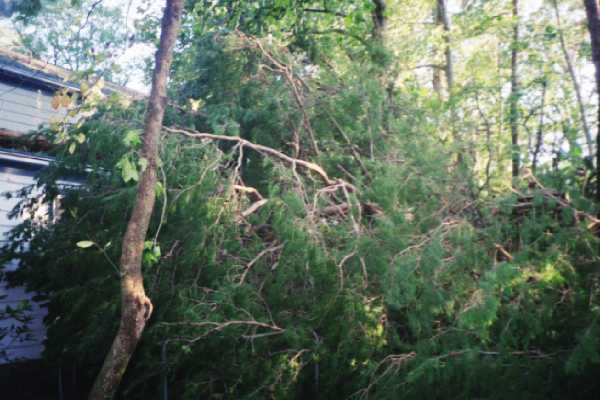 One tree landed on the deck, hitting the windows in the kitchen - while Bob was sitting there eating dinner.
Paul's jungle gym - gone.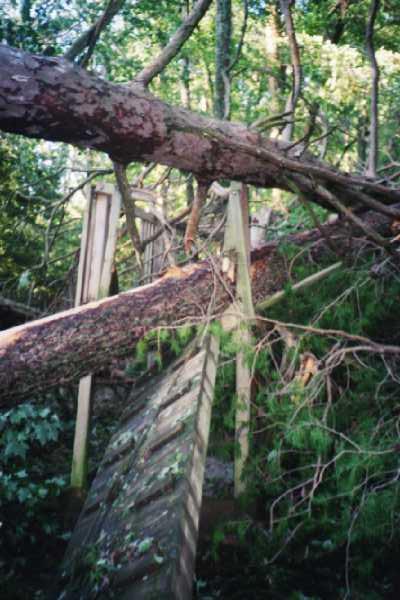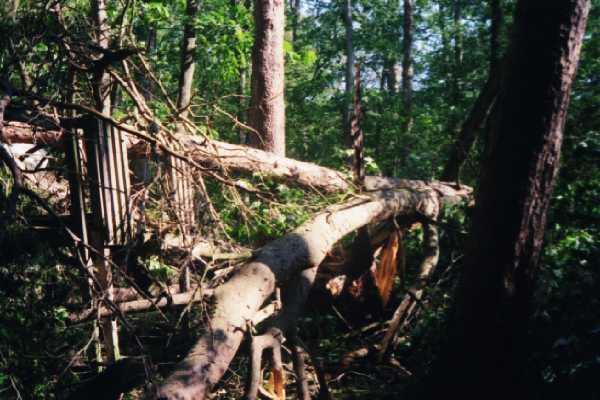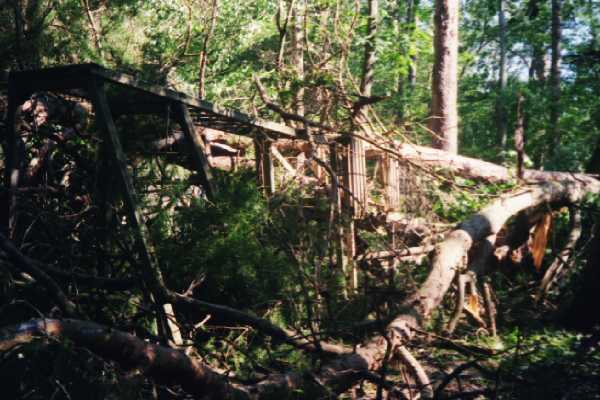 The back fence, which continues to get worse as the tree rests upon it. We can't move the tree until the insurance company comes and assesses the damage.