"Estimating Diffusion Parameters from Polarized Spherical Gradient Illumination"
ACM SIGGRAPH 2012 Talks,
July 2012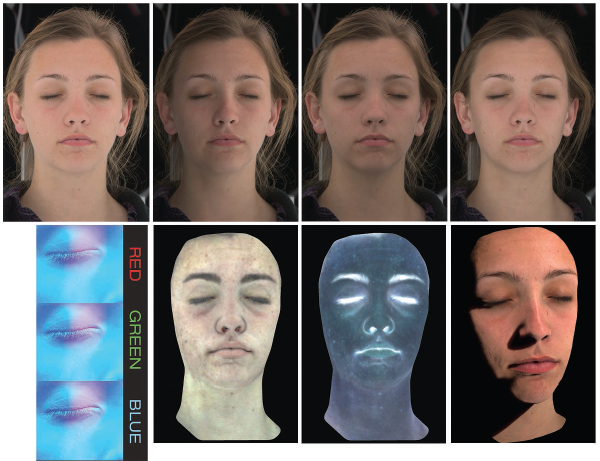 Abstract
We propose a novel method for acquiring subsurface scattering parameters of heterogeneous translucent materials. We show that dense per-surfacepoint scattering parameters can be directly obtained from observations under cross-polarized spherical gradient illumination of curved surfaces. Our method is a direct method, and does not require any explicit fitting of observed scattering profiles. The validity of the developed theory is demonstrated on a variety of heterogeneous translucent objects.

Download
Related Publications
Bibtex
@misc{Zhu:2012:EDP:Talk,
author = {Zhu, Yufeng and Peers, Pieter and Debevec, Paul and Ghosh, Abhijeet},
title = {Estimating Diffusion Parameters from Polarized Spherical Gradient Illumination},
month = {July},
year = {2012},
howpublished = {ACM SIGGRAPH 2012 Talks},
doi = {http://doi.acm.org/10.1145/2343045.2343056},
}