Limerick City is sited on one of Europe's finest rivers, the river Shannon. The city was founded by the Vikings on an island between the Shannon and Abbey rivers during the 9th century. However, Limerick is mentioned in ancient records as far back as AD221, in the Annals of the Four Masters. The Normans arrived in the 12th century and began to develop and fortify Limerick. The magnificent King John's Castle and St Mary's Cathedral were founded during this period. The city was granted its charter in 1197 and from there developed into a trading-port, which today is a proud, progressive and thriving city. Its castles, ancient walls and museums are testament to its dramatic past. Particularly worth viewing is King John's Castle in its heritage precinct and the Hunt Museum in Limerick's original Customs House. This museum houses an internationally important collection of some 2,000 original works including pieces by Leonardo da Vinci, Renoir, Picasso and one of the thirty pieces of silver given to Judas!
Places to visit in and around Limerick
King John's Castle (www.shannonheritage.com)
Description: King John's Castle is a 13th century Castle on 'King's Island' in the heart of medieval Limerick City. The Castle overlooks the majestic River Shannon offering wonderful views of Limerick City. Discover history at its best, magnificent views and life in Norman times. Explore 800 years of history brought to life in the imaginative historical exhibition, excavated pre-Norman houses, fortifications, siege mines and the battlement walks.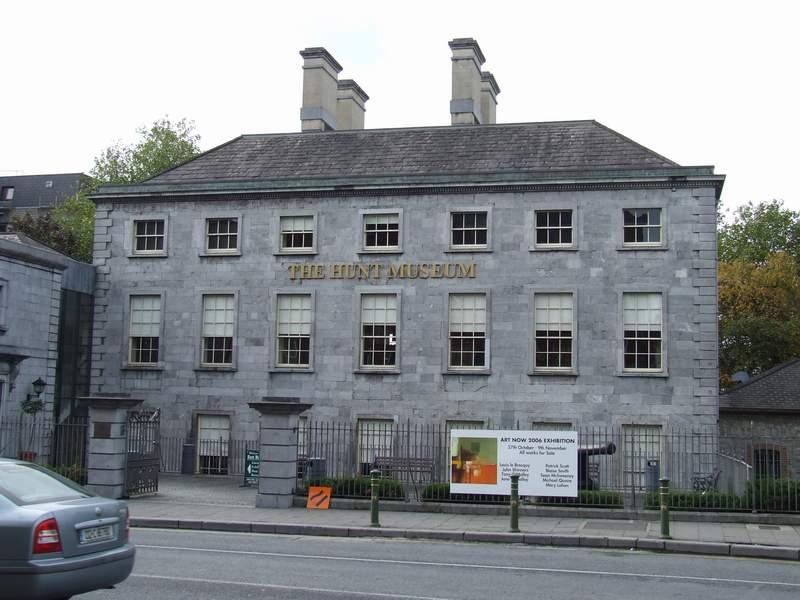 The Hunt Museum (www.huntmuseum.com)
Description: The museum houses a diverse collection of antiquities and fine decorative art. It reflects the taste and interests of the two people who formed it, John and Gertrude Hunt. There are artefacts from Greece, Rome, Egypt and the Olmec civilisation. There is also an important collection of Irish archaeological material ranging from Neolithic flints and Bronze Age material, including a Bronze Age shield and cauldron, to later Christian objects such as the unique 9th century Antrim Cross. One of the strengths of the collection is the medieval material, which include statues in stone and wood, painted panels, jewellery, enamels, ivories, ceramics, crystal and crucifixes. 18th and 19th century decorative arts are also represented with fine examples of silver, glass and ceramics. Artists' works in the collection include Pablo Picasso, Pierre Auguste Renoir, Roderic O'Conor, Jack B. Yeats, Robert Fagan and Henry Moore.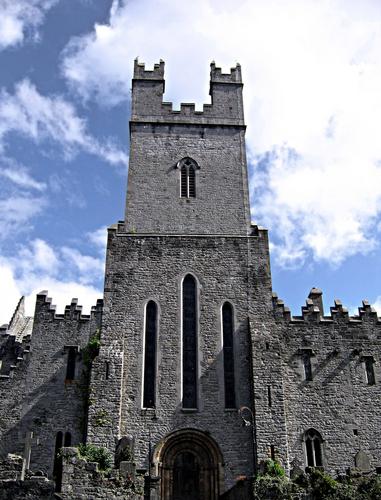 St. Mary's Cathedral (www.cathedral.limerick.anglican.org)
Description: St. Mary's Cathedral is a cathedral of the Church of Ireland in Limerick city, Ireland. It is in the ecclesiastical province of Dublin. Previously the cathedral of the Diocese of Limerick, it is now one of three cathedrals in the United Dioceses of Limerick and Killaloe. The cathedral is open to the public throughout the week subject to church services.
Milk Market (www.milkmarketlimerick.ie)
Description: This is the region's most famous food market and has been operating for over 150 years. It is a covered, all-weather market and offers the widest range of fresh, fine and natural food produce, 'food to go' and horticultural produce. It is open on Fridays from 11.00 to 17.00hrs, Saturdays from 08.00 to 16.00hrs and on Sundays 11.00 to 16.00hrs.This market is well worth a visit, particularly on Saturday mornings.